Award Winning Halal Investing Solution
Halal investing and financing start hereSearch Halal Stock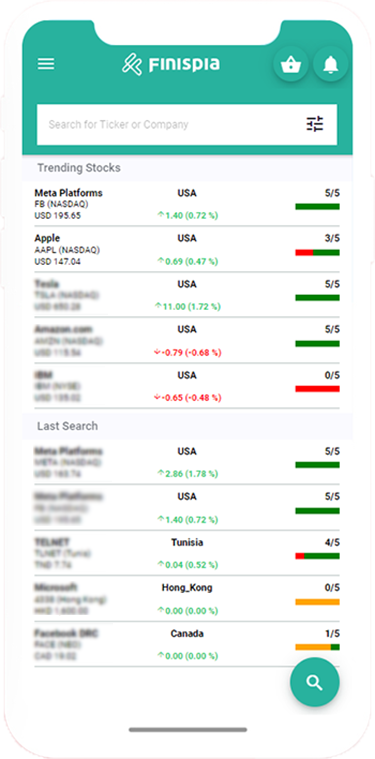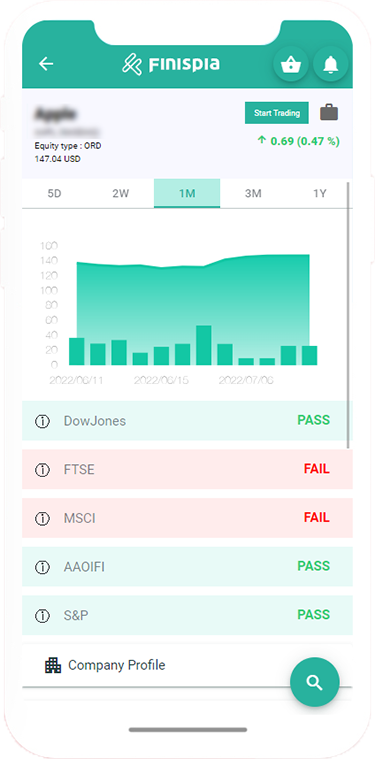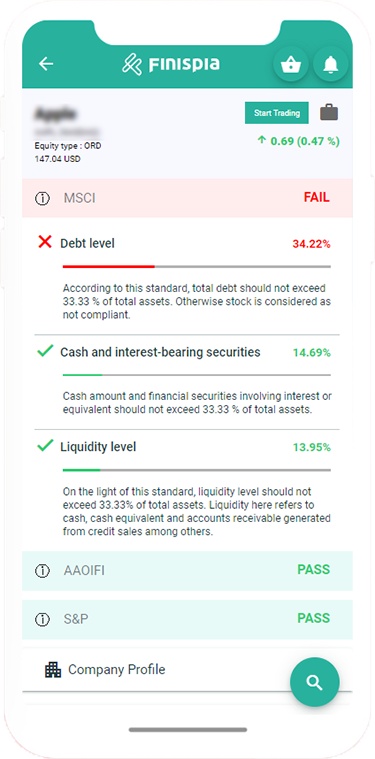 {{companyExchange}}
{{msgNotFound}}
{{result.symbol}}
{{result.nation}}
({{result.exchange}})

{{result.name}}
Screen Halal Stock
Screen stock in over 90 stock exchanges for Free.
Search by company name or ticker and you should find out whether or not your stock is halal.
You can also screen Market, ETF, REITS, Fund, Sukuk, Index, IPO and Private Equity.
Most searched stocks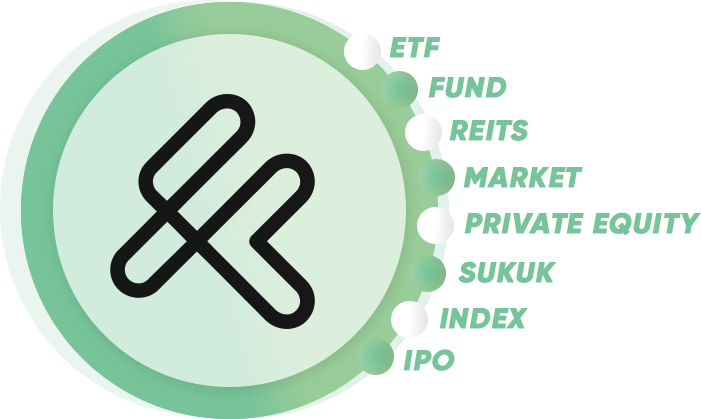 Screening methodologies inspired from
Five Islamic investment methodologies: DJ, FTSE, S&P, MSCI and AAOIFI.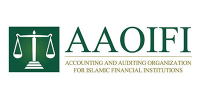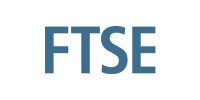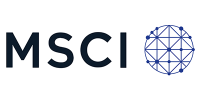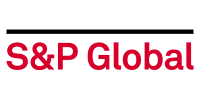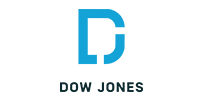 Learn Islamic Finance
Learn Halal investing, Halal Financing and More.

Courses
Our experiential learning courses are online and asynchronous classes in Islamic finance and investment to study anytime, anywhere

Certificates
Get your Chartered Islamic Trader designation – CIT™ and distinguish yourself with something special in the Islamic finance industry

Live Classes
Master classes are dynamic live courses delivered with leading experts and distinguished instructors in their field.
Integrate
We connect with main financial terminal including Bloomberg, Capital IQ, FactSet and Refinitiv Eikon.
Islamic Fintech Solutions
Empower your screening needs with a custom fit solution for businesses.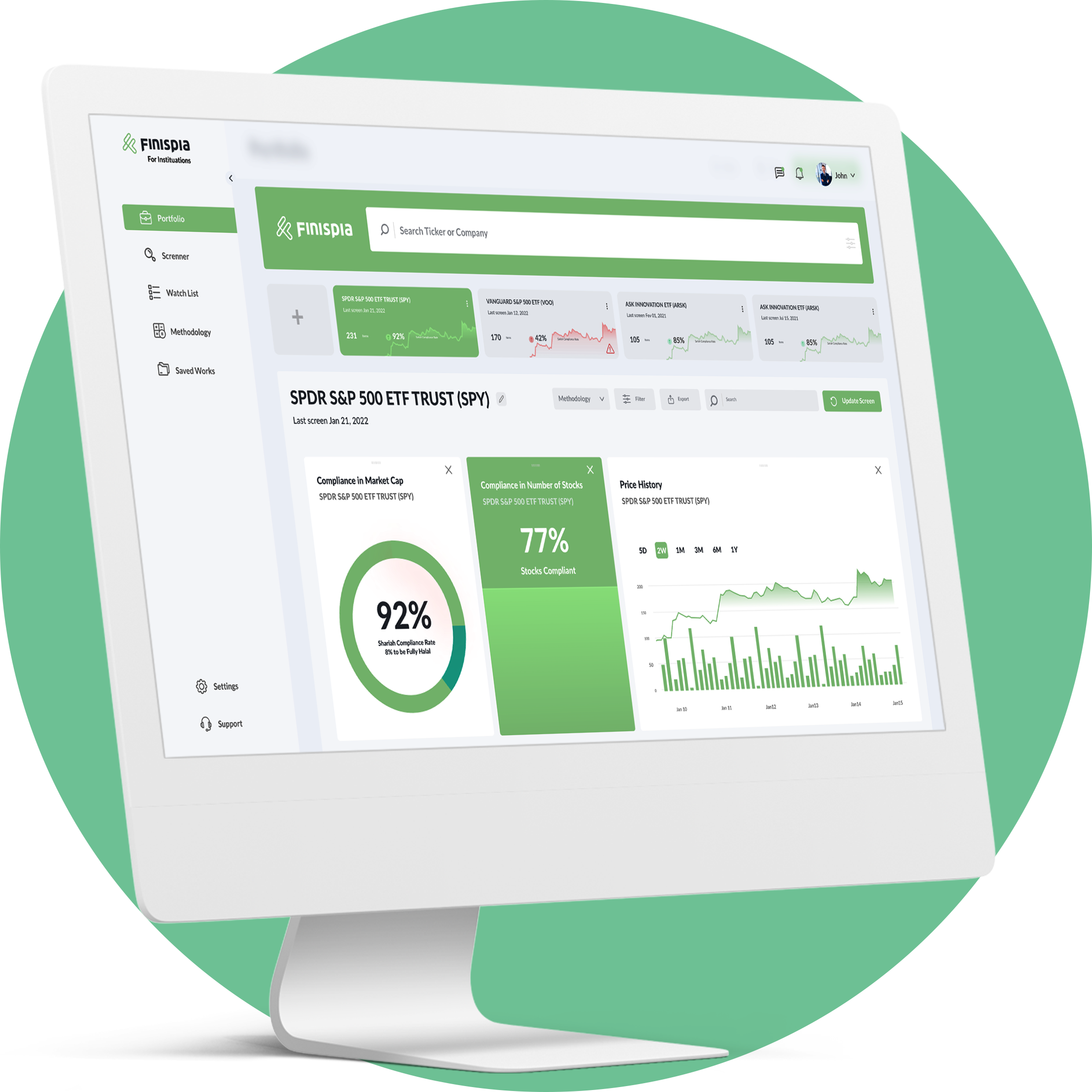 White label

We respect your brand. Customer would not recognize who is doing the heavy lifting, unless you would like to. Connect to learn more.

Plug and play

No need to code. Turn key standalone solution or plug and play solution fitting under most of the leading financial software. Discover how we integrate reliable and secure systems.

Fully custom

Set your own standards. Fully customized solution that fits your business need. Whether it is a Digital bank, Robo advisor, Wealth management office or brokerage, doesn't matter. We got you covered.
Webmaster Tools
Halal stock widget

Embed our halal screening search bar with your website to drive better quality traffic in the halal investment space. It is incredibly simple with proven track record.

Zakat calculator

Integrate our advanced Zakat calculator tool on your website to help your customers and improve traffic on your website. Scholar backed work with seamless design.
Connect with us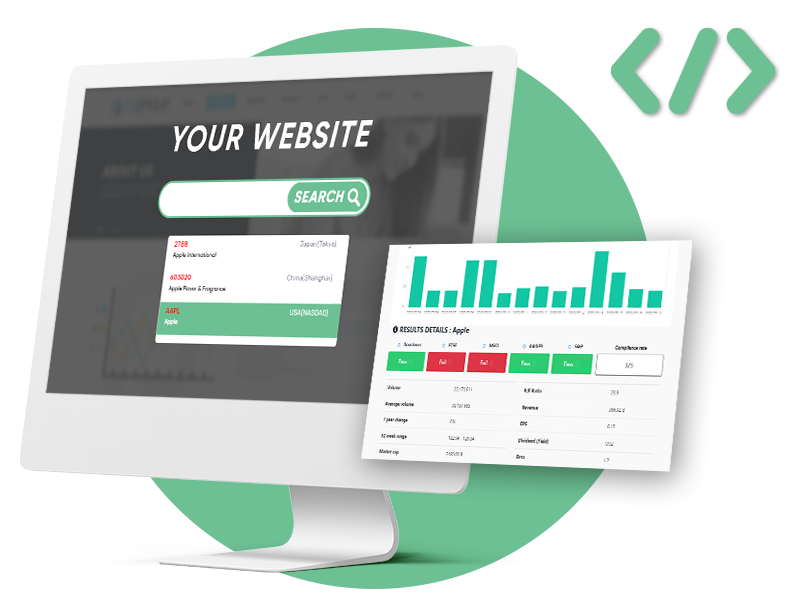 Partner with us
Join our effort to build an ethical financial ecosystem. We provide world-class product training and onboarding for you to be part of the ecosystem.
Launch your business
Launch your own business
We offer white label solution, just for you
Become an affiliate
Become an affiliate
Join our partner network to offer Halal investing and Halal financing solution.